Gruesome Death For Heiress: Nedenia Post Dye Brutally Stabbed In The Caribbean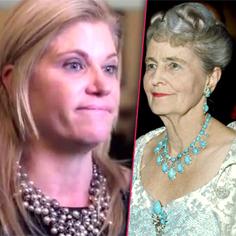 Nedenia Post Dye, the great granddaughter of famed socialite and cereal heiress Marjorie Merriweather Post, was found stabbed to death in her bedroom earlier this week.
The Santa Monica, Calif. woman ran a luxury resort on the island of Roatan, Honduras, and was discovered in her room there.
"She was a good woman who worked with young people at risk, drug addicts and alcoholics," police chief Alex Madrid said. The top cop also revealed that Dye had multiple stab wounds in her back.
Article continues below advertisement
A local drummer, Lenin Roberto Arana, has been arrested. He was found in blood-soaked clothes, driving Dye's car, the cops say.
He told reporters he's innocent of the crime and claimed "Nedenia was like a mother to me. She protected me."
Merriweather Post inherited the cereal company that was to become General Foods Inc. Dye had been quoted as saying she and Post shared a love of risk-taking.