Exclusive
Kate Gosselin Cookbook Bombs, Slammed By Buyers As 'Terrible Waste Of Time & Money'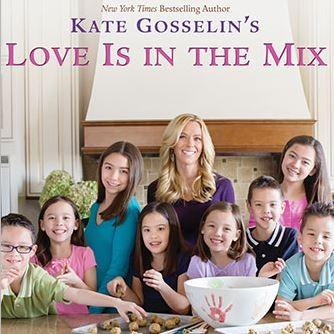 Kate Gosselin isn't winning over any new fans with her cookbook, Love Is In the Mix, RadarOnline.com is exclusively reporting.
The customer reviews on Amazon are about as devastatingly bad as they come, and as far as we can tell, ex-husband Jon Gosselin didn't pen any of them.
"Honestly I believe that anyone who writes a cookbook should have honest skills and training. This is a celebrity vanity book that happens to have a few non-original recipes," wrote Amy.
Article continues below advertisement
"What a terrible waste of time and money. Recipes seem to be recycled from the back of soup cans and internet recipe sites," chimed in Jason.
"I'm not sure why this was even published," wrote Brenda, warning other customers, "don't waste your money."
After the deluge of negative reviews over the first several weeks following the book's September 24 publication, suddenly several extremely positive ones -- "wonderful & amazing" -- magically appeared. in the last few days. Maybe Gosselin's eight kids hit their computers?
But even that's not helping sales. The book is DOA. It's almost off the chart on the downside, number 14,944 on Amazon's sales list.
By comparison, fellow reality TV mom Tori Spelling's Spelling It Like It Is is winning raves from customers and is number 41 on Amazon's list.