From 'The Hills' To 'Twin Peaks?' Heidi Montag Shows Off Decreased Bust Following Breast Reduction Surgery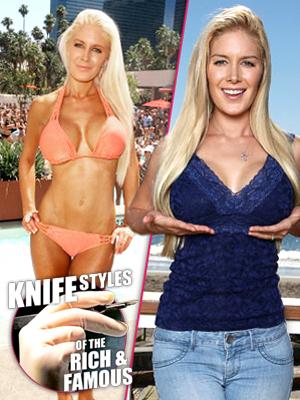 Meet the "new, new, new" Heidi Montag.
The 27-year-old reality TV starlet shows off her updated look in these new pics, after an Oct. 4 breast reduction surgery in which she went from size-F breasts to size-C.
The blonde beauty told Us Weekly she had to undergo the procedure after her quality of life was taking a hit as she lugged around breasts she estimated to weigh "about three pounds each."
"They felt like bowling balls on my chest," she said, adding that she "couldn't conceptualize the weight of them in my body."
Article continues below advertisement