Super Skinny Lamar Odom Heads Out To Party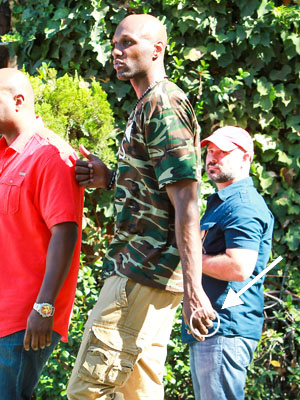 Looking thinner than ever, Lamar Odom was seen out in Los Angeles Saturday, on his way to an early Halloween party.
Khloe Kardashian's estranged husband appears to have lost much of the muscle mass that helped make him an NBA star.
Wearing a camouflage shirt and cargo pants, the former L.A. Lakers and L.A. Clippers player, strolled with a pal into the get-together.
Despite being apart for several months now -- ever since his drug abuse and cheating went public -- Odom and his Keeping Up with the Kardashians star wife are both still wearing their wedding rings.
Article continues below advertisement