Spencer Pratt On Lauren Conrad's Engagement: 'She Deserves Happiness…We Wish Her All The Best'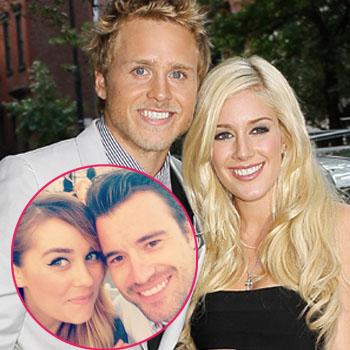 Three years after ending their stint on MTV's The Hills, Lauren Conrad is engaged to boyfriend William Tell and reality TV bad boy Spencer Pratt has nothing but well-wishes for his former co-star.
"After all we've been through, Heidi Montag and I both feel very sincerely that Lauren deserves to find happiness," Pratt told Life & Style.
"We wish her all the best."
It's a big jump for Pratt to actually say something nice about his Hills co-star — who he notoriously butted heads with during the MTV show because Conrad didn't approve of Montag's relationship with him, claiming he was too controlling.
Article continues below advertisement
"There's been so much water under the bridge since The Hills. The hatchets have been buried. Axes ground to nubs," Pratt told the magazine.
"We're happy to see Lauren finding a lasting love relationship because honestly, marriage is the best thing that ever happened to us. When people find that right person, it's something to celebrate."
Pratt and Montag married on April 25, 2009 and went on to become "reality TV's most hated couple" in England when they appeared on Celebrity Big Brother in the UK.