Bruce Who? Kris Jenner Says 'I Regret Divorcing Robert Kardashian'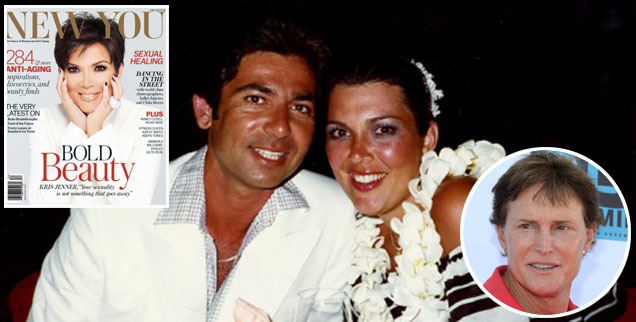 Kris Jenner is really giving it to estranged husband, Bruce Jenner.
In an interview with New You magazine, the reality star reveals her biggest-ever regret.
"The one regret, if I had to do it over, would be divorcing Robert Kardashian," she candidly admits.
The interview was conducted after Kris and Bruce split but before their separation became public.
Kris was married to attorney Robert Kardashian from 1978 to 1991, and had four kids -- Kim, Kourtney , Khloe and Robert Jr -- all of whom star on Keeping Up with the Kardashians.
Article continues below advertisement
He later became famous as one of O.J. Simpson's Dream Team of attorneys, and died from cancer in 2003.
Kris wed former Olympic hero Jenner in 1991, immediately after her divorce from Kardashian was finalized.