Kim Handles Last Minute Baby Delivery Details On 'Keeping Up With The Kardashians'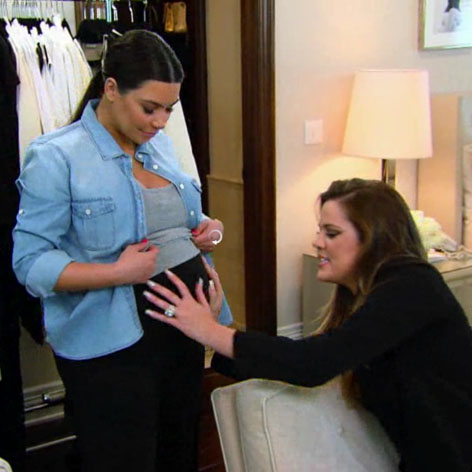 Kim Kardashian definitely had her priorities out of whack in the weeks leading up to giving birth, at least according to her sisters, Kourtney and Khloé.
In a sneak peek of Sunday night's Keeping Up with the Kardashians, the expectant mom's concerned sisters learned that she not only hadn't packed her bag, she hadn't even made arrangements with a hospital!
"You haven't booked your hospital?" an astonished Khloé remarks.
Article continues below advertisement
It's mom-of-two Kourtney who puts it all in perspective, noting that Kim has already "booked her glam squad but not the hospital."
Keeping Up with the Kardashians airs on E!, Sunday at 9/8c.