Elizabeth Smart On Kidnapping And Rape Ordeal: 'I Was Broken Beyond Repair'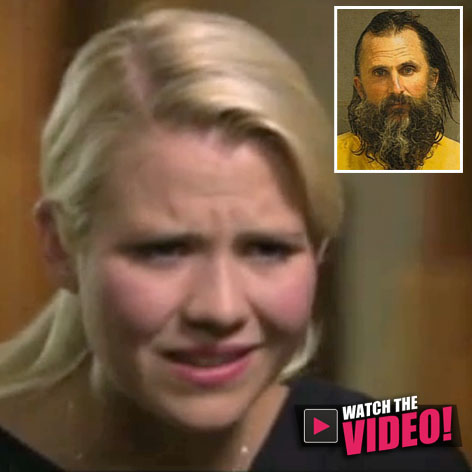 It's been more than a decade since Elizabeth Smart was kidnapped from her Salt Lake City bedroom. The then-14-year-old was held for nine months by Brian David Mitchell and his wife, Wanda Barzee. Often kept tied to a tree, she was raped daily.
On Friday, Smart recalled her first day with the pair, telling NBC's Meredith Vieira that a wedding ceremony was staged.
"I was begging and crying and just so scared,'' Smart said. "I remember thinking, I know what comes after a wedding. And that cannot happen to me. That cannot happen.
Article continues below advertisement
"I remember him forcing me onto the ground, (and) fighting the whole way. And then when he was finished, he stood up, and I was left alone, feeling absolutely broken, absolutely shattered. I was broken beyond repair. I was going to be thrown away."
Smart's interview aired as a special on NBC in advance of Smart's book, My Story, being released next week.
"Over the next nine months, Brian David Mitchell would rape me every day, sometimes multiple times a day, he would torture and brutalize me in ways that are impossible to imagine, starve and manipulate me, like I was an animal," Smart wrote in the book.
Smart testified against Mitchell and Barzee when they were tried three years ago. He was sentenced to life in prison, Barzee to 15 years.
SHOCKING PHOTOS: Elizabeth Smart Evidence In Kidnapping Case
Now married and running a foundation aimed at helping other children who've survived sexual abuse, Smart said she's followed her mother's advice that the best punishment she could give Mitchell is "to be happy."