You're Using Me! Brandi Glanville Slams New RHOBH Co-Star Joyce Giraud Rehab Comment As Cry For Attention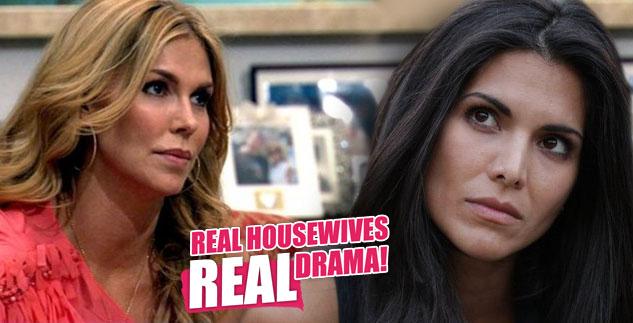 Brandi Glanville can dish out the fury but she definitely can't take it! The Real Housewives of Beverly Hills star is hitting back at her new cast mate Joyce Giraud, who said she thinks the single mom needs rehab, and saying she's just using her for a story line on the show.
Joyce is the newest member of the 90210 based reality show and she stood behind her 'Brandi needs rehab' comment in an interview with Star magazine, firmly stating: "I stand behind that, and I'd say it all over again," but the outspoken ex-wife of Eddie Cibrian apparently doesn't appreciate her honesty.
Article continues below advertisement
"Alcoholic is just one of the many labels Joyce put on me to give herself a story line.Oh don't get me started! Watch&See," Brandi Tweeted in her own defense.
"I over indulge on wine on occasion &have made my mistakes.I am a great mom,friend, &daughter.I need rehab?Or duz someone just need ATTENTION," 40-year-old Brandi says about 38-year-old Joyce.
Brandi then sent a humorous schedule of her booze-fueled day, writing: "AM-4vodkas drive to school-mid day 4 shots pick up kids, 5 gins before soccer, 3 screw drivers during tutor 5glasses of wine well I cook din."
So are you team Brandi or Team Joyce? Tell us in comments!