Family Of Kidnap & Murder Victim Outraged! Jesse Rugge, Played By Justin Timberlake In 'Alpha Dog' To Be Paroled 11 Years Into Life Sentence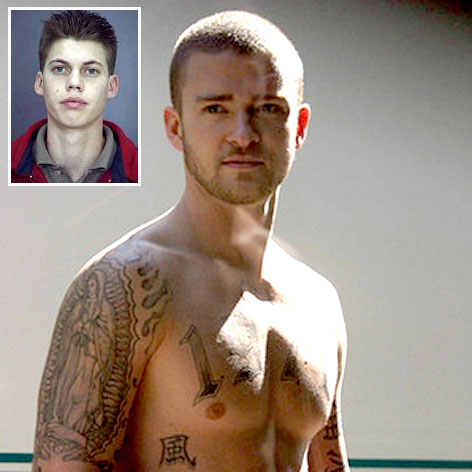 Susan Markowitz is stunned and outraged. One of the men convicted in the kidnaping murder of her teenage son, Nicholas, 13 years ago, is being paroled.
Jesse Rugge, who was portrayed by Justin Timberlake in the movie, Alpha Dog, is being paroled on Tuesday, just 11 years into a life sentence.
Rugge was convicted of kidnapping Markowitz but not of the 15-year-old boy's murder. The notorious Jesse James Hollywood is serving life for the killing.
Article continues below advertisement
Although the film was hardly a hit, Timberlake won praise for his portrayal of Rugge. It was the singer's first dramatic movie role.
The Markowitz murder drew national attention because of the bizarre circumstances and the ages of all involved.
Rugge was one of drug dealer Jesse James Hollywood's five accomplices when they kidnapped Markowitz in an attempt to squeeze his older brother into repaying a debt.
Rugge was acquitted of murder charges but found guilty in the kidnapping. Despite his life sentence he was eligible for parole as early as 2008. He was denied it then but this time, the California Parole Board gave him the thumbs up.
"Why did they grant him parole?" said Nicholas's mother Susan on Friday after the ruling was revealed. "I want to know who they are? What were they thinking? The consequences should not be undone. Nick can't come back, so his consequences need to stick.
"No parent should ever have to bury their child," she said.
California Governor Jerry Brown asked the Parole Board to deny Rugge's petition but they refused, saying he was no longer a danger to society.
Rugge has told the Parole Board he intends to live in Calabasas.
That's home to the entire Kardashian clan including new mom Kim Kardashian , plus Justin Bieber as well as many other celebs who've moved to the L.A. suburb in recent years.