Exclusive
NeNe's Nips & Tucks: Top Doc Says She's Had More Plastic Surgery!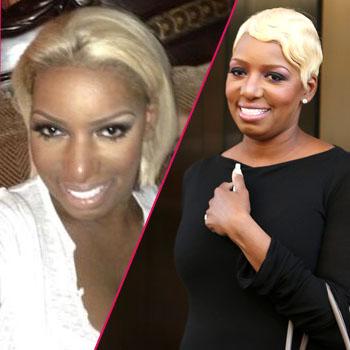 As designers presented their latest creations at New York Fashion Week, NeNe Leakes showed off a new look too -- on her face! The Real Housewives of Atlanta star's almost unrecognizable features had several wondering if she'd had work done. And now, a top plastic surgeon says the answer is yes!
"Could plastic surgery be the cause? I think so," plastic surgeon Dr. Anthony Youn, who has not treated NeNe, tells RadarOnline.com. "I suspect she's undergone at least one, if not two nose jobs over the years that have thinned her nose." NeNe has admitted to just one, in 2010.
Article continues below advertisement
More recently, he says, "I also suspect some Botox injections have given her a nice lift of her eyebrows."
"Liposuction of her chin is also a distinct possibility," Dr. Youn claims, "since her jawline looks much more sculpted than before."
Indeed, NeNe has previously had liposuction elsewhere on her body, and once told Wendy Williams, "I gotta tell you, I like that liposuction now! I really like it and I would go back when I need it again."
But unlike many other Hollywood stars, Nene looks fantastic plastic, Dr. Youn says. "Overall, this housewife looks really, really good," he insists. "She looks better with each passing year!"
UPDATE: NeNe filmed an appearance on Bethenny Frankel's talk show and addressed her plastic surgery, slyly saying things like, "As wrinkled as my forehead is, you think I had work done? Like, seriously?" and "Let me tell you something, first of all why would I need plastic surgery?"
Tune in on Thursday, September 19 to see the full episode.