Pregnant 'Teen Mom 3' Star Mackenzie Douthit Reveals She's Dealing With Diabetes Health Scare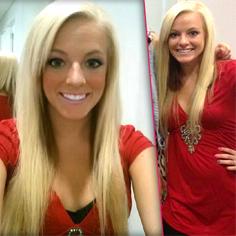 Teen Mom 3 star Mackenzie Douthit may be a newlywed and expecting her second baby with her husband Josh McKee, but life hasn't been easy for the new bride.
Just a month ago, Mackenzie was hospitalized with complications from her diabetes, and again, Mackenzie is feeling the nasty effects of the disease in the middle of her pregnancy.
"Blood sugar just bottomed out in the bath," Mackenzie tweeted on Sept. 5. "I thinkn I almost died but my mommy took care of me"
Article continues below advertisement
Thirteen hours later, Mackenzie's https://radaronline.com/exclusives/2012/07/sexiest-teen-mom-photos-scandals-drugs-cheating/ blood sugar dropped again. "Blood sugar dropped again in math," she tweeted on Sept. 6. "Omg what is wrong with me."
But despite how busy the girls were in NYC, they did take time to pose for a group picture that was revealed on the Teen Mom 3 Official Facebook Fanpage — and in the new shot, you can clearly see the first look at Mackenzie's baby bump.