Exclusive
Heartbreak: 'Real Housewives Of Beverly Hills' Star Kim Richards' Child Placed On Involuntary Psychiatric Hold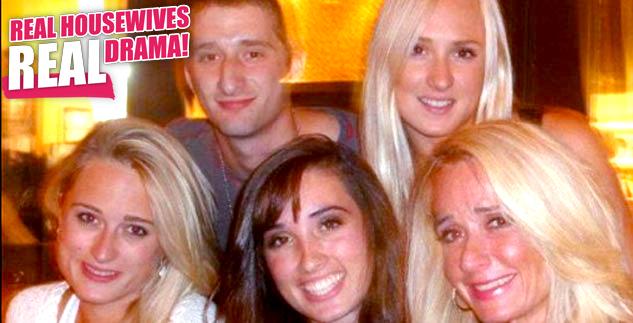 Real Housewives of Beverly Hills star Kim Richards has been dealing with the sad aftermath of one of her four children being taken on an involuntary psychiatric hold, which took place in July after neighbors spotted the young adult naked in the street and not making any sense, RadarOnline.com is exclusively reporting.
RadarOnline.com has chosen NOT to identify the adult child.
Neighbors "called the police in July after Kim's child was naked in the street, and talking gibberish. Kim's child was deemed to be a danger to themselves, and to others, and was taken to the hospital and placed on an involuntary psychiatric hold," a family source revealed to RadarOnline.com.
Article continues below advertisement
"This has stunned Kim and rocked her family. The patient was released after 72 hours and has been at home with Kim, and continues to get outpatient treatment, including the help of a mental health professional."
Paris Hilton's aunt has four children with three different men, ranging in age from 18 to early 20's.
It's the latest setback in Richards' personal life, after completing rehab in 2012 for an addiction to alcohol.
Sisters Kathy Hilton and Kyle Richards "have been a very strong source of support and comfort during this latest crisis. They may fight, but at the end of the day, are a very strong family," the insider said.
"Kim and their relative are being looked after, and will come through this. It won't be easy, but they have each other, and that is all that matters."