Too Real? LeAnn Rimes & Eddie Cibrian Ask Brandi Glanville To Be On Their New Show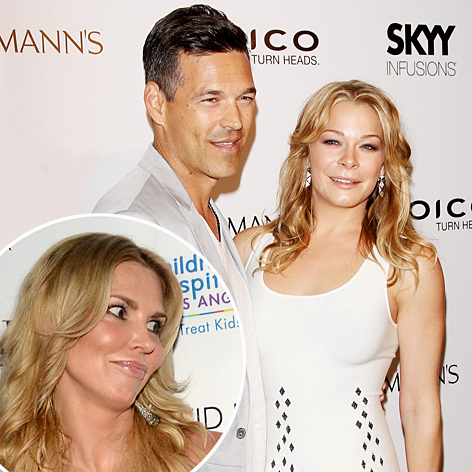 LeAnn Rimes and Eddie Cibrian are going for broke with their upcoming TV series.  They want his ex-wife and her rival, Brandi Granville in the series, RadarOnline.com is exclusively reporting.
The "scripted" reality show, as it is being billed, will be seen on VH1.  It's starting with an order of six episodes.
"I am laughing sooooooo hard at offer that just came into my agent for me," Brandi wrote  on Friday.  "A certain soon to be new reality slash script series."
Article continues below advertisement
The show has already been banned from shooting Eddie's sons, Jake and Mason , because Brandi refused to give permission for them to appear.
But that hasn't stopped the singer and her actor husband from trying to juice the casting with getting the real Brandi on board even though she and LeAnn have been notorious Twitter rivals for years.
And The Real Housewives of Beverly Hills star's response?
"NOT GONNA DO IT!!! OMG OMG."
Do you think Brandi should appear on Eddie and LeAnn's new show? Tell us in comments.