Kim Kardashian Takes Baby North With Kanye West To His Grandfather's Funeral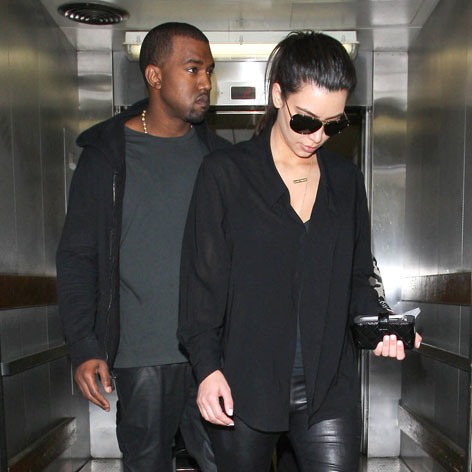 Kim Kardashian had a good reason for skipping Kylie Jenner's  birthday party Saturday night.
She and boyfriend Kanye West had jetted off to Oklahoma, taking baby daughter North with them, following the death of the rapper's grandfather, reports Life & Style.
The couple wanted to attend the funeral and also introduce their daughter to other members of West's family.
Portwood Williams, Kanye's late mother's dad, died August 10, at the age of 97.
Article continues below advertisement
He met Kim when Kanye brought her to Oklahoma for a visit at the beginning of the year, and thought she was wonderful, telling the New York Daily News, "She is beautiful - and she's just as sweet as she is beautiful - and that's what I liked about her!"
Ironically, Williams had been married an incredible 72 years prior to his wife's death in 2008.
He was buried during a private service at Arlington Memorial Cemetery in Oklahoma City.