Exclusive
Secret Heartbreak Behind Teen Romance: Kendall Jenner Consoling Boyfriend On the Five-Year Anniversary Of His Father's Tragic Death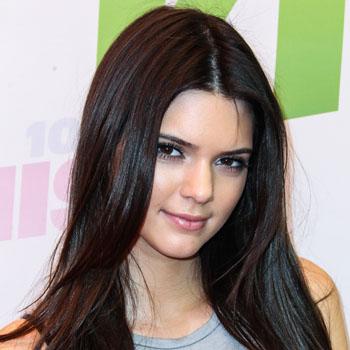 Keeping Up with the Kardashians star Kendall Jenner went out of her way to keep her high school sweetheart Julian Brooks busy on the anniversary of his dad's tragic death.
The new issue of The National ENQUIRER reports that on Aug. 11, 2008, when Kendall's beau was just 15, his father tragically shot himself to death at the age of 47.
According to publication, August is an especially tough month for the handsome 19-year-old athlete.
Article continues below advertisement
Sources said that Kendall's talk show host momager, Kris Jenner, is concerned about her daughter's romance because she's worried Julian's fathers mental issues "could be hereditary."
Brooks was temporarily suspended from the University of Nevada-Reno football team this summer for "violation of team rules," but has since been reinstated.
The young couple, who have been secretly dating for about a year, met when they both attended Sierra Canyon School in Chatsworth, Calif.
Kendall's younger sister Kylie, 16, has been dating Will Smith and Jada Pinkett Smith's son Jaden Smith, 15.
According to a source, the promising football player can't seem to get enough of 17-year-old model-designer and Kendall feels that talking about Julian's father's suicide has brought them even closer together.
For more exclusive details about the young love and Julian's dad's tragic suicide, pick up the latest issue of the National Enquirer on newsstands Thursday.
If you, or anyone you know, is struggling with thoughts of suicide, please immediately seek help — you can speak with a skilled, trained counselor at a national Suicide Prevention Lifeline crisis center in your area, anytime 24/7 — call 1-800-273-TALK (8255)