'RHONJ's Joe Gorga Bonds With Niece Gia Giudice - Let The Healing Begin!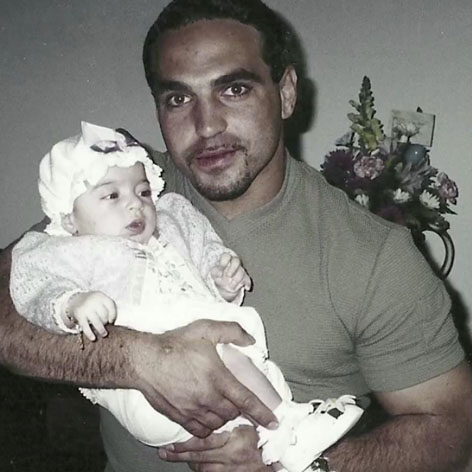 Now that Joe Gorga's wife Melissa and his sister Teresa Giudice are on speaking terms again, its time for Uncle Joe to repair his relationship with his 12-year-old niece, Gia.
While Teresa juggles daughters Milania, 6, and Gabriella, 8, Joe comes over to take Gia for a day of bonding and go-cart riding in an upcoming episode and RadarOnline.com has a sneak peek.
In the touching episode, Joe appears at Teresa's doorstep, actually hugs and gives his big sis a kiss on the cheek then asks, "Where's Gia?"
Article continues below advertisement
Joe tells Teresa, "So this is good. I'm looking forward to hanging out with her; you know I haven't been too close to her in a long time."
GALLERY: The Giudice's 30 Most Shocking Quotes About Fraud & Finances
As Gia is getting ready primping and applying makeup for her date, Joe explains, "When things were good with Teresa and I, I spent a lot of time with Gia. Basically I grew up with Gia. I knew everything she was doing, her first words.
"It's really sad that as her godfather or her uncle I don't know who she is. I don't know who she's growing up to be. So I really want to spend some time with her now."
Joe beams when he sees his grown up niece walking down the stairs and jokes, "Look at you! You ready to party? I'm taking you out to a club tonight."
While no one knows how long the famous New Jersey siblings truce will hold out it appears that Joe and Gia have definitely reconnected.
The Real Housewives of New Jersey airs on Bravo, Sunday 8/7c.