Donnie Wahlberg Likes His View Of New Girlfriend Jenny McCarthy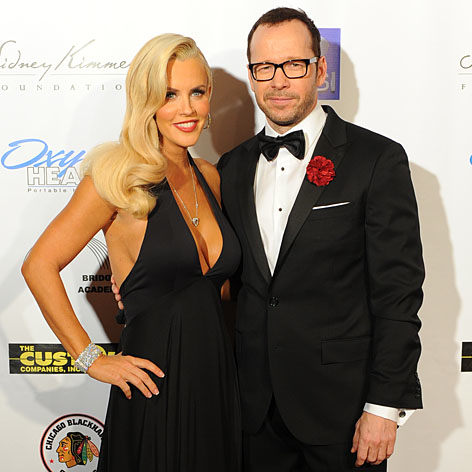 Jenny McCarthy and Donnie Wahlberg stepped out as a couple for the first time Saturday night.
The newest cohost of The View and the Blue Bloods star attended a Dancing with the Stars charity event at the Hotel Baker in St. Charles, Illinois.
McCarthy, who has lived in Chicago the last two years, hosted the event.
As RadarOnline.com reported, the duo began dating early this summer and have been seriously seeing each other since the Fourth of July.
Article continues below advertisement
McCarthy will be relocating to the Big Apple when she joins The View next month which makes her more geographically compatible for Mark Wahlberg's older brother. His CBS cop show is filmed on location there.