Exclusive
'Teen Mom' Jenelle Evans Under Attack Over Son's Surgery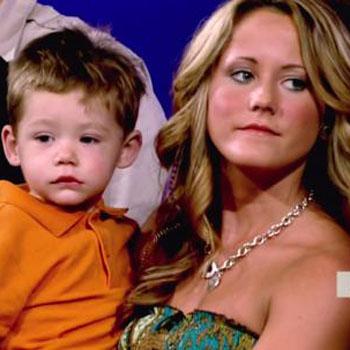 Jenelle Evans' young son is having surgery on Thursday but she's been under attack about the situation that RadarOnline.com has exclusively learned she calls "mean."
The troubled Teen Mom found herself having to defend the date of her son's surgery after someone on Twitter claimed that they had seen 4-year-old Jace and her mother, Barbara Evans, in the hospital on Monday.
She quickly shot down the rumor, writing: "no Jace has surgery at the end of the month lol that girl is lying," but the attacks continued against her.
Article continues below advertisement
"Jenelle ONLY spoke of Jace when a hater tweeted that he'd already had surgery and she had NO IDEA! Says a lot, doesn't it?!" on person write, with another taking a personal shot at the 21-year-old.
"You have no idea what's going on with Jace because you aren't his mom, just his birth mother."
Jenelle wrote that Jace is actually having surgery on Thursday to replace the tubes in his ears.
"He is getting new tubes put into his ears because he has needed them ever since he was a baby and it's time for new ones since the other ones fell out," a source explained about the procedure.
"Jeneelle thinks the people writing about him already being in the hospital are mean."
The source also said Jenelle plans to be in the hospital with her boyfriend, Nathan Griffith, as her son has the scheduled surgery, along with her mom who is taking the day off work, but MTV will not be filming.
"Jenelle is not worried about the surgery, this is the third time he's had the procedure done," the source said.