Brandi Glanville Not Allowing Her Sons To Appear On Eddie Cibrian & LeAnn Rimes' New Reality Show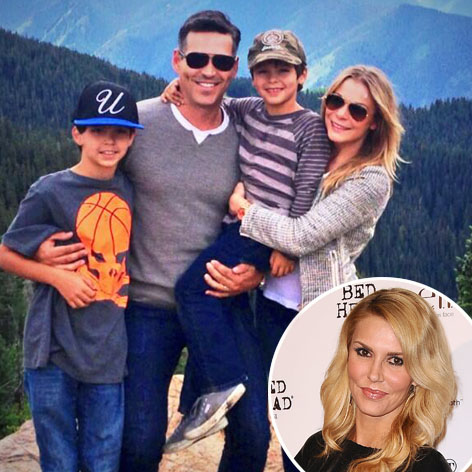 Article continues below advertisement
The scripted show, titled LeAnn and Eddie, will be based on the "normalcy" of their lives at home as well as dealing with their celebrity status, the producers say.
How they'll do that without including young Jake and Mason Cibrian remains to be seen.
Brandi can't keep the boys out of their stepmom's Twitter pictures though.  Friday afternoon, LeAnn shared a pic with her fans showing herself with Eddie, Mason and Jake taken in Aspen.
"Tip Top of the mountain! #Heaven #Aspen," she tagged it.
In May, Brandi and LeAnn held dueling birthday parties - on the same day - when Mason turned 10.
Do you think Brandi should allow her kids to appear on their dad's TV show?  Tell us in comments.