Bethenny Frankel Says Housewives Are 'All Show & No Go,' 75% Have Money Trouble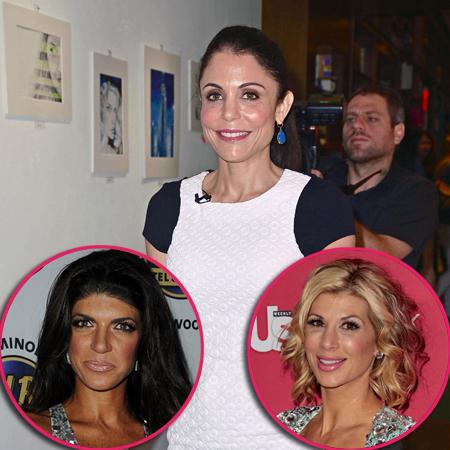 Bethenny Frankel is the most successful Housewife with her own talk show, booze line and best-selling books but she says that unlike her own wealth, she thinks 75 percent of the women on the show are in financial trouble.
The former Real Housewives of New York City star dished to Scott and Todd on 95.5 PLJ Radio in New York City that she thinks the most of the women on the shows are "all show and no go" when it comes to flaunting their pretend massive wealth.
Article continues below advertisement
"I've been around it," Bethenny said. "I think Bravo likes to cast someone that lives a larger than life life and that people look at and think they're so wealthy and want that and think it's aspirational.
"A lot of times, people are really all show and no go."
Bethenny has already said she doesn't feel sorry for Teresa Giudice being indicted for tax fraud and evasion after filing for bankruptcy, and told the radio show hosts that she thinks a large amount of the women on the shows inflate their own wealth.
"It's way more than some," she said when estimating how many women are in financial trouble.
audio https://media.radaronline.com/brand-img/wp-content/0x0/2013/08/bethenny-frankel-iv.mp3
"I've been around it, it is way more than some. If I were to track I would bet probably like 75 percent."
Bethenny said that a certain type of person seems to want to be on reality TV.
"I find it interesting. Where it is the people that are in trouble are driven to attracted to fame and TV like moths to a flame."
Bethenny is hosting her own talk show now and sold her Skinnygirl company for a stunning $100 million, but she told Scott and Todd that her own wealth is vastly over estimated.
"Based on what I said about people being all show and no go. Everybody speculates about how much money I have and it isn't as much as people I think. I'm just saying whatever I have is not what everybody thinks."