Aaron Hernandez's High School Wants Nothing To Do With Accused Murderer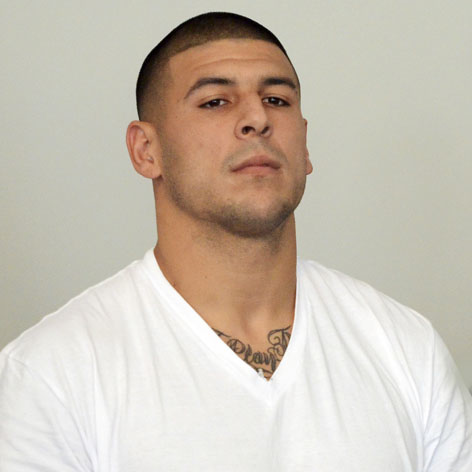 Like most high schools, Bristol Central High School proudly displays the trophies won and jerseys worn by its star athletes.
But Bristol Central wants nothing to do with its former student Aaron Hernandez and has wiped all mention of the accused murderer from its facility.
Gone are photographs, plaques, trophies and jerseys from the days when Hernandez was the winningest high school football player in Connecticut, reports the Providence Journal.
Article continues below advertisement
Ironically, his older brother, D.J. Hernandez, also a stand-out player when he attended the same school, is honored in the trophy case.
Accused of first degree murder and under investigation for two other unrelated homicides, Aaron is now sitting in the Bristol County House of Corrections.
The former New England Patriots star tight end will be back in court Thursday for a probable cause hearing.