NeNe Leakes On The Warpath! Firing Back At Woman Suing Her, Claiming To Have Been Her Wedding Planner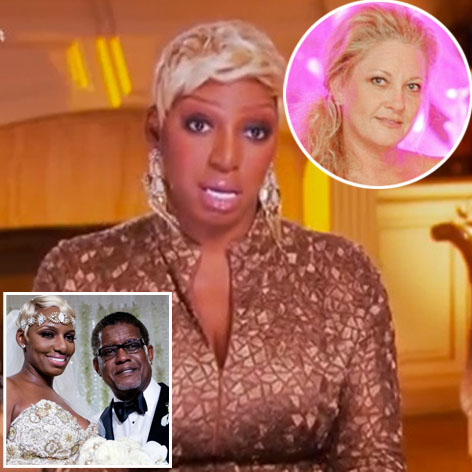 You don't mess with NeNe Leakes!
Apparently the ONLY person who doesn't know that is Tiffany Cook.
That's the woman suing The Real Housewives of Atlanta star, claiming she was her wedding planner and is owed big bucks for the job.
NeNe has been on two-day, non-stop rant against Cook.
"I was just thinking, should I wear my wedding dress 2 court?" Leakes asked her 1.28 million Twitter followers. "U really wanna do this, let's go."
Article continues below advertisement
NeNe even shared a photo from the ceremony of herself with husband Gregg Leakes and her wedding planner, Tony Conway.
True Entertainment, the producers of NeNe's reality show, actually paid for the wedding, Leakes revealed.
"Atlanta has more scam artists than reality stars!" she wrote. "Everybody looking 4 a pay day."
In Cook's lawsuit, she claims Leakes hired her Dream Design Weddings, signed a contract and even paid her a $18,750 down payment. She's suing for $2.5 million!
NeNe is definitely not worried, and has even lined up her "dream team" of attorneys to defend her.
"Do Not makes me put together my dream team of attorneys hunni! Phaedra Parks, Star Jones & the accident attorney Ken Nugent."
The Leakes wedding airs as a special, I Dream of NeNe, September 17 on Bravo.