Teen Mom Maci Bookout's Got A Ring, But Is She Engaged?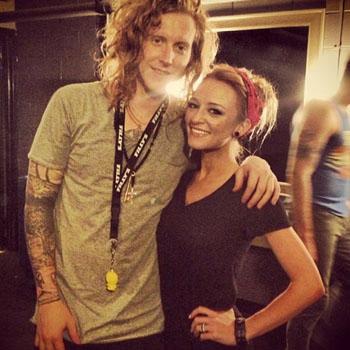 Did someone put a ring on it for Maci Bookout? She has been dropping massive hints lately about a wedding, then denying it was happening, but in her latest picture she's wearing some bling prominently on her ring finger.
The Teen Mom star attended the We the Kings concert where she met Travis Clark and posted a picture on Instagram of her big night out.
"Thanks for everything Travis, the show was awesome & youre still my favorite ginger! see you next time!" Maci wrote and on her left hand on her ring finger was a sparkling bauble.
Article continues below advertisement
In March she sent a few Tweets that raised the flag about her relationship with her boyfriend Taylor McKinney getting more serious after she wrote: "I think i found the 'one'! Now checking out these #TV wedding gowns," and "I know the 7 people i won't invite to my wedding. Do you?"
However, on a recent podcast the 21-year-old Maci shot down any rumors that were started by her Tweets.
"By no means getting married or engaged anytime soon," she said and told her fans that if it does happened that she won't lie about it.
Now that she's sporting a ring on her left hand do you think Maci is engaged? Tell us in comments.