4th of July Fireworks For Brandi? LeAnn Rimes Makes Some Noise With Photo Of Stepson Jake Drumming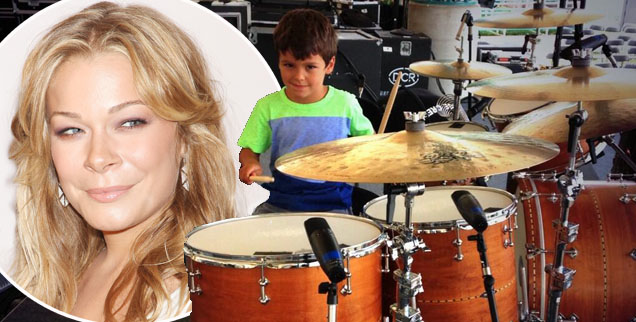 That sound you're hearing isn't a little boy on drums, it may just be Brandi Glanville's head exploding after seeing a picture tweeted by LeAnn Rimes!
LeAnn tweeted the pic of her adorable stepson, Jake, on a drum set on the 4th of July. The country singer's caption read "we be jammin'."
And the proud stepmom also gushed on Twitter, "Jake is helping my crew load in cause he wants to learn how to put a drum set together. So stinking cute & awesome."
Article continues below advertisement
Brandi has often slammed LeAnn for having no boundaries when it comes to being a stepmom -- and not the mom -- to Jake, 6, and her other son, Mason .
LeAnn is performing Thursday at the Coast West Music Fest in Muskegon, MI has husband Eddie Cibrian and the boys along.