TMI! Khloe Kardashian & Kris Jenner Admit To 'Faking It' During Sex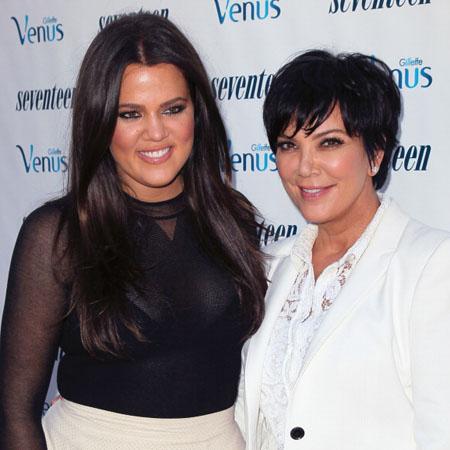 Those Kardashians will share anything – for a price.
In a classic case of TMI, both Khloe Kardashian and mom Kris Jenner admitted to faking orgasms during sex. The over-the-top confessions came during a drinking game of 'I have never' on Kris' new talk show.
It seems like a classic case of shocking conversation in a bid for increased ratings as Jenner has only a six-week tryout to make the show work. It's being aired in a very limited number of networks as a new type of "tryout" to see if shows work, before large amounts of money are committed to them.
Article continues below advertisement
And the show is getting lousy reviews.
Jenner's first bid for publicity came on Day One when she brought out a baby and pretended it was daughter Kim's newborn North. Then she was caught trying to bribe a reviewer, who gave her a lousy review, as RadarOnline.com reported.
The latest dash for attention also has odd timing: Khloe talking about faking it during sex while her husband Lamar is accused of cheating.
"Like who hasn't? Everyone has faked 'The Big O' at some point" Khloe told an audience member. "I feel like you're like, "Oh my God. What have I gotten myself into?' Or like, 'Dude, hurry it up. We've got work in the morning.'"
Her husband Lamar is accused of carrying on a year-long affair with Jennifer Richardson, who came forward and told her story to Star magazine. RadarOnline.com confirmed that Khloe kicked Lamar out of their bedroom and then out of the house when she first became suspicious.
But Lamar is claiming he didn't cheat and that Jennifer is an NBA groupie, as RadarOnline.com reported exclusively Thursday.
Meanwhile Khloe and Lamar have not been photographed in public since June 2.
So while Khloe battles for her marriage and reveals bedroom secrets to boost mom's ratings, Kris also took her turn at being inappropriate/salacious/desperate (fill in your own Kardashian Mad Lib) by revealing she joined the Mile High Club with Bruce Jenner.