Jenelle Evans: 'Body Surfing' In Her Bikini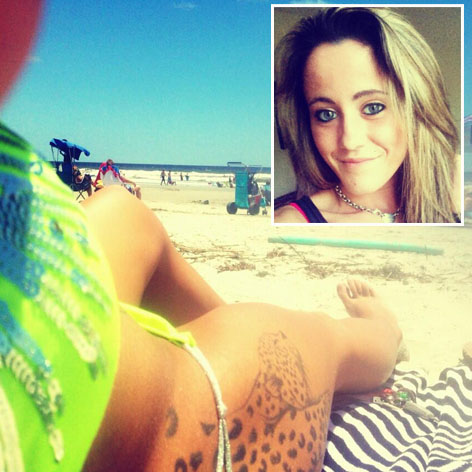 Jenelle Evans took to the beach on Sunday to show off her bikini body the way she knows best, on Twitter.
"Perfect!" she wrote along with a body surfing pic she took that showed off the bottom of her green bikini, her legs and the leopard tattoo that adorns her right thigh.
The Teen Mom star wrote about how "extremely tired" she was just before her beach landing. She said she doesn't understand the fatigue because she goes to bed at 10 pm every night!
Article continues below advertisement