Exclusive
Double Vision! Kenya Moore Wears The Same Dress Twice In Staged Real Housewives of Atlanta Scene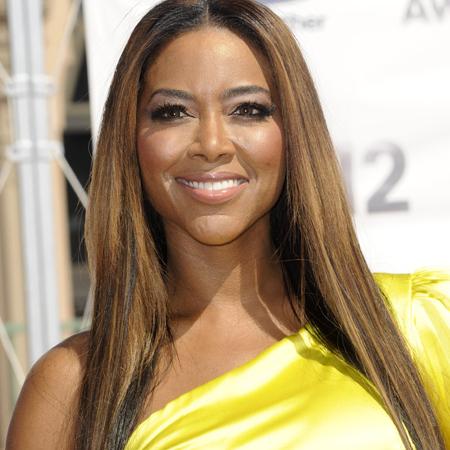 Kenya Moore may think that she is as sly as a fox, but she has been caught staging a scene for the upcoming season of The Real Housewives of Atlanta, RadarOnline.com has learned.
On Thursday, we revealed that Kenya was seen filming at the house where she is no longer supposed to be living -- but that wasn't the worst of it. Kenya was caught filming a made up situation.
Kenya, who is currently fighting her landlord in court over being evicted, had the production company film her fake exit from her home.
Article continues below advertisement
"She left the house in her truck with someone else driving while she ducked in the seat," a source tells RadarOnline.com exclusively. "They filmed her 'pretend' departure before the landlord got there."
Kenya must have thought that this plan was genius, but the only problem is that she reportedly had on the same dress that she wore to court on July 9 to make it look like the exit was filmed on the same day as her court date!
"She was wearing the same yellow dress that she wore in court on Tuesday as if she left the same day of court," the source says.
As RadarOnline.com previously reported, a Bravo camera crew was spotted at Kenya's soon-to-be former house until cops showed up to enforce the fact that Kenya no longer has permission to be using the property in her show.
"They did not have permission to film at that house," the source says.
It was the second time that cops arrived at her Georgia address since the former Miss USA, 42, agreed to leave the home voluntarily this week after landlord Conya Dillon Weems filed papers to evict her from the home for not paying her entire May rent.
"She lied about renting the home and about her boyfriend amongst other things," the landlord previously told RadarOnline.com. "She begged me to lease my home and live a pretend lifestyle she couldn't afford. She will get hers in the end no doubtŠI don¹t live a fake life."