Denise Richards' Widowed Dad Irv Is Engaged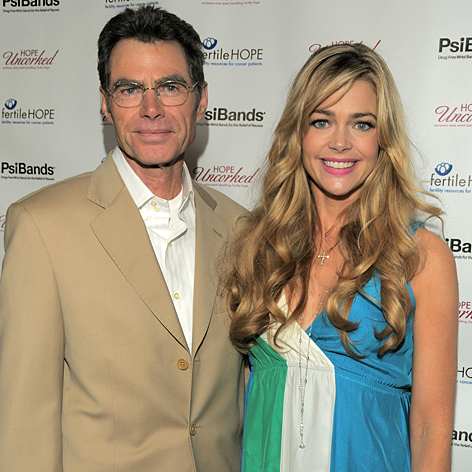 Denise Richards has shared the good news that her beloved dad, Irv, is engaged.
Denise's mom, Joni, died from cancer in 2007, and Irv was so devastated, Richardson moved him in with her so she could give him full-time support.
He's frequently been seen with Denise and her three children, and has been especially helpful ever since Denise took over responsibility for ex-husband Charlie Sheen's two kids with Brooke Mueller after she lost custody of them because of her drug use.
Article continues below advertisement
In the last couple of years, Denise has spoken openly of hoping her dad would find love again, and he even appeared on Millionaire Matchmaker.
That didn't work but old-fashioned Internet dating did!
"He did one of those dating sites," Denise told Chelsea Handler on Chelsea Lately. "He's getting married.
"I think he could have maybe waited a little longer, but whatever," she said soundly more like a concerned parent than a daughter.
Denise didn't reveal who the bride-to-be is but said she wouldn't be surprised if the couple elopes to Las Vegas.