Exclusive
'Cindy Anthony Assaulted Me!' Woman Who Discovered Yard Sale Selling Caylee Anthony's Toys Files Police Report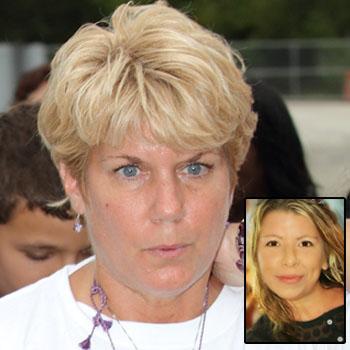 The woman who publicized a yard sale held by George and Cindy Anthony in which they were allegedly selling off several items of their late granddaughter, Caylee Anthony, has filed a police report against Cindy claiming she assaulted her, and RadarOnline.com has all the exclusive details.
According to the police report filed, Christina Werner attended yet another yard sale at the Anthony's Mount Dora, Fla. home on Thursday, pulled up to the home with her driver's side window down and yelled something to Cindy to the effect of, "I can't believe you are selling Caylee's belongings."
Article continues below advertisement
The police report states, "The victim stated she believes the suspect made contact with her arm, causing minor scratches, by reaching into the drivers side window of her vehicle.
"The victim stated she immediately sped off before any further confrontation. The victim stated while she was pulling away she heard the suspect yell something like 'chicken sh*t.'"
As RadarOnline.com exclusively reported earlier this month, Christina videotaped her experience at the Anthony's garage sale on June 28 where she purchased items she claimed were Caylee's and Casey Anthony's.
Article continues below advertisement
"I simply will never understand how these grandparents can put a price tag on Caylee's items. I can understand Casey's things, but I will never understand how they could part with these things at a yard sale!" Christina told RadarOnline.com at the time.
"You would think if they were trying to just move on and get over things they would donate the items, not throw them on a table with a neon two dollar yard sale sticker."
As for the alleged assault, the responding officer wrote in the police report that he "did not observe any injuries" to Christina's arm and Cindy, George and eyewitness neighbors all provided statements contending that Cindy never touched Christina.
Wesh.com in Orlando reports that Cindy and George are looking into filing a lawsuit against Christina for videotaping their yard sale.