A Steamy Kissing Session, A Naked Man & More Lies: The 'Bachelorette' Heats Up As Des Gets The Last Laugh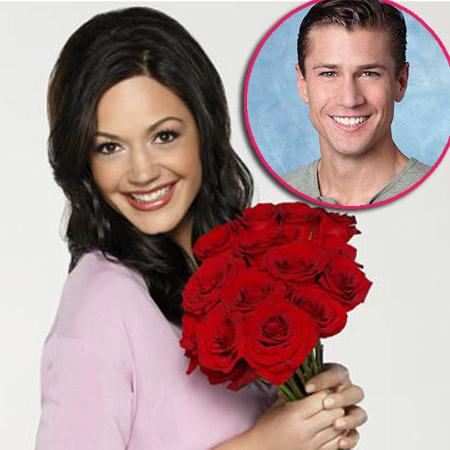 Ah Barcelona, the perfect place to find love! Well, just like any other location that Bachelorette Desiree visits with her cadre of suitors desperate to love her or get camera time.
And on Monday's episode Des found lust, a naked man and a not-so-honest one as the ABC show entertained by beginning with a steamy, multi-location make out session.
It was Des and Drew who swapped spit – A LOT of spit – first in the street, and then right in the middle of dinner running off to grind each other again. But they couldn't escape ABC's camera, which chronicled all the lusty, germy action.
Article continues below advertisement
As the dude fought over Des behind the scenes, they targeted James, who had indicated he wanted to make the top four just to become the next bachelor.
But before that drama could play out, first Des went on a date with Zak. Poor Zak. This is the WORST DATE any man who is not an artist could hope to go on.
See, Zak and Des went on a "drawing" date where not only did he embarrass him for a portrait of her that wasn't much better than a stick figure, but he then was subjected to a naked male model parading into the room to pose for them.
"Don't look down, don't look down," he repeated. Yeah, uncomfortable!
And that wasn't the only uncomfortable moment, because after James was attacked by his brethren for being so honest about his lust for fame, eventually Des called him out on it too. He did his best to explain.
Ultimately after some poetry, soccer and other weird producer-concocted events the moment of (reality tv) truth arrives: Drew and Zak had already made the cut and then Brooks, Chris and Michael get roses.
So say goodbye to Kasey, Juan Pablo, and bitter, bitter James, who says, "Nobody will ever know the exact truth. I got bullied here. I got bullied right out the door."