Exclusive
Another One Bites The Dust! Storage Wars Cast Member Secretly Films Goodbye To Show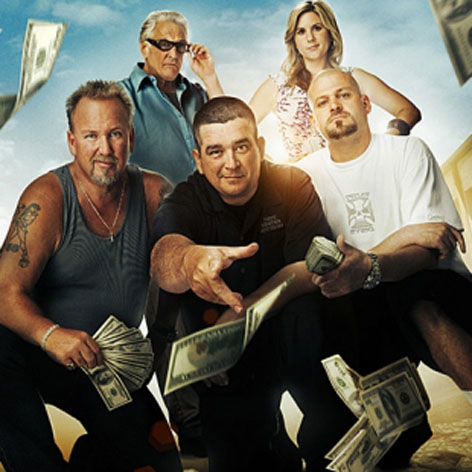 One of the original cast members of A&E's hit reality show Storage Wars has decided to stop bidding for treasure on TV and secretly filmed his farewell, RadarOnline has learned exclusively.
As the show expands into other cities while unable to refute well-documented accusations that the episodes are faked, Barry Weiss has decided to leave.
"Barry secretly taped a farewell recently," a source close to the show tells Radar. "They haven't announced he's leaving yet but as of right now he is not coming back for season five."
Article continues below advertisement
Weiss made a fortune owning a produce business, selling fruits and vegetables. Storage Wars was always a fun diversion with a great payday for him.
"He recently filmed a few different clips basically saying, 'It was fun doing this, but I'm out of here,'" the source told Radar. "If he changes his mind he can come back. But as of now he hasn't changed his mind and he will leave before next season."
No announcement has been made about his departure. He's the second major cast member to leave, following Dave Hester's exit. Hester is suing the network and the show's production company, alleging the show is rigged, lockers are routinely "salted" and he was unfairly shut out when he complained about it.
Article continues below advertisement
The show has refused to address specific allegations about episodes being faked and meanwhile the Storage Wars franchise has expanded to New York and Texas with Miami on the way. Even though Duck Dynasty has emerged as the network's top show, Storage Wars still generates a huge amount of cash for A&E.
"They don't want to admit the show is fake but the evidence is overwhelming," an insider told Radar. "The would stop filming and plant items in locker and the resume filming. In front of a lot of people.
"It isn't exactly a well-kept secret!"