Million Dollar Listing NY Agent Being Investigated For Photoshopping Apartment Listing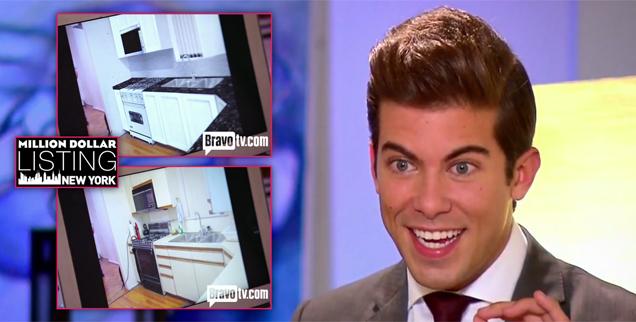 Million Dollar Listing New York agent Luis Ortiz has been accused of the unthinkable — doctoring pictures of an apartment listing using Photoshop to make them more appealing.
The smooth-talking Manhattan real estate agent is being investigated after an episode aired on Bravo with a Greenwhich Village town house that was shown to look more upgraded than it actually was, the New York Post first reported, and an investigation was launched by the Department of State, which regulates the real-estate industry.
Article continues below advertisement
Luis, 26, was actually shown on the episode that aired in May Photoshopping hardwood floors and marble countertops in promo pictures for a $7.4 million property and told viewers the home's interior was so tattered, that he had no choice but to use the popular photo application.
Luis' twin brother, David, was also in on the scheme, Photoshopping a brand new oven into the kitchen and bookshelves that were non-existent.
"If I put the real photos out there, nobody would come inside," Luis said on the episode. "A little white lie isn't going to kill anybody!"
But on May 22 he was forced to apologize for the stunt in a message on Bravo's blog.
"I have to admit, this was not the best of my moments. I always try my best to stay true to who I am and to what I represent and in this instance, I fell short of my own beliefs (as we all do at times)," he wrote.
"However, I can't say that I regret my happened. By doing what I did I learned what not to do in the future and that lesson is worth having done what I did."
Here's an example of the town house as it was, and after the Ortiz brothers worked their Photoshop magic: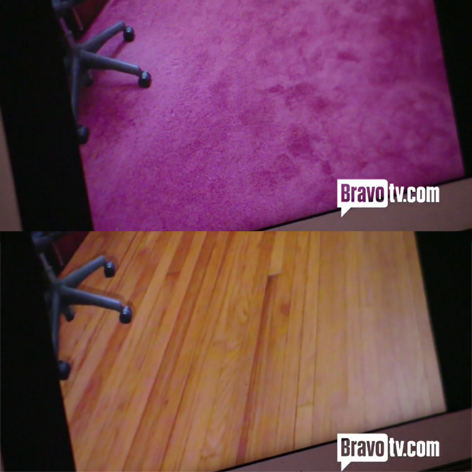 According to Luis, he never actually published the photos on listings, only sent them out on a blast to potential brokers.
"I did Photoshop the pictures — but when the brokers said they weren't real, I pulled them and had an architect do a rendering," he told The Post.