George Zimmerman Trial: Jury To Deliberate Soon, Manslaughter Charge Could Apply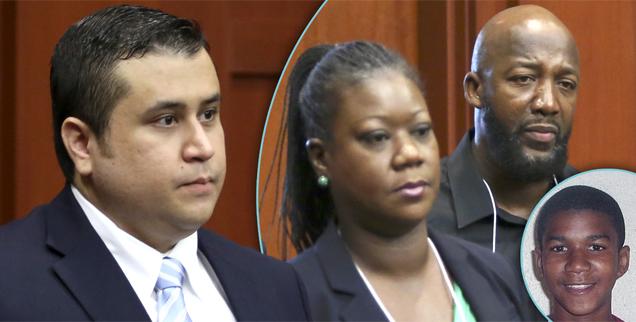 The second-degree murder trial of George Zimmerman continues in Sanford, Fla. Friday, as the former neighborhood watchman is accused of shooting and killing teen Trayvon Martin in a racially-charged case that's gripped the country's attention.
On Thursday, prosecutors wrapped up their closing argument, with attorney Bernie de la Rionda dramatic in his summation.
"A teenager is dead," de la Rionda said. "He is dead through no fault of his own. He is dead because a man made assumptions.
Article continues below advertisement
"Unfortunately because his assumptions were wrong, Trayvon Benjamin Martin no longer walks this Earth."
The defense expected to deliver their closing argument Friday, and the prosecution will have a chance to respond.
The six-member jury could apply a manslaughter verdict, Judge Debra Nelson ruled -- meaning that Zimmerman could either be found guilty of second-degree murder, not guilty, or guilty of manslaughter.
Watch the livestream on RadarOnline.com
Zimmerman, 29, claims he shot the unarmed 17-year-old in self-defense. If convicted, Zimmerman could get a life sentence behind bars.