Exclusive
Author Who Trashed Kate Gosselin Now Writing Tell-All Book About Jon Gosselin As Lawsuit Looms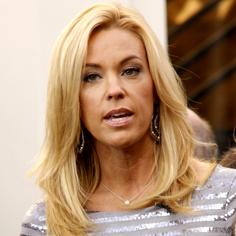 The man who trashed Kate Gosselin in an e-book that was pulled from sale is now writing a new book – about Jon Gosselin.
Robert Hoffman, author of Kate Gosselin: How She Fooled The World, tells RadarOnline that he is now writing an "unauthorized" book about Jon.
That development comes as Kate is about to name Hoffman and her ex husband as defendants in a federal lawsuit, as RadarOnline.com recently reported.
And although Jon and Kate haven't been married – or on the air together – for years, the fallout from their union is still very much alive.
Article continues below advertisement
"Same as the Kate book only about Jon, written by me. Completely unauthorized and nothing held back," Hoffman told RadarOnline.com via email when questioned about his new book's contents.
Hoffman and Jon were friends when he obtained information from Kate's computer – information he used largely verbatim in his e-book, which contained third-party contracts, emails and what was billed as Kate's journal.
But Hoffman was also suspected of obtaining the computer information with Jon's help and that will be a key point in Kate's upcoming lawsuit.
Has Hoffman turned against his one-time pal?
All he would say in an email to RadarOnline.com is he has been busy on a "second book project which is a Jon Gosselin tell-all. Hoping to release it by the end of Summer. This one is a much more exciting read!"
If Hoffman has turned against Jon it would be an interesting development in light of their history.
Anti-bullying activist James McGibney of bullyville.com previously released text messages that strongly seemed to show Robert and Jon had joined forces to grab the computer.
Article continues below advertisement
"I'll be back soon grabbing Kate's computer before she gets home. I need that hard drive," reads a text, dated October 14, 2009 from a number McGibney says he has confirmed belonged to Jon. (It is not clear who the messages were sent to.)
Another text reads: "I'm giving it to a good friend of mine to hold."
And yet another text from the same day mentions, "Rob from the Dinner," who McGibney says is Hoffman. It continues, "We are working on something together but I will only be a silent partner.
"No one will know. Rob is going to say he took it from our garbage."