Listen Up Kim: Kanye Has A Message For You In Lyrics Of New Album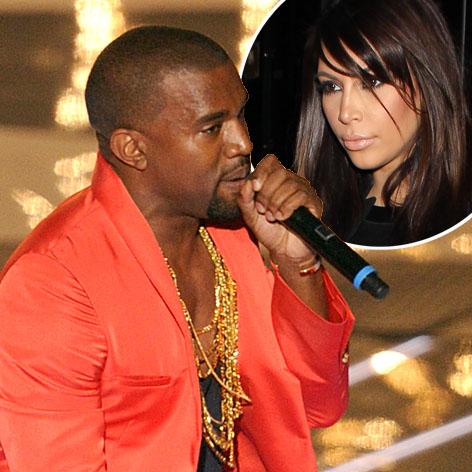 Kanye West's new album Yeezus leaked online Friday and quickly sparked much discussion not only over the quality of the music but also the lyrics.
As many picked through the tracks to find their favorite lyrics (yes we did do), we couldn't help noticing that at least some of these words could be directed to his baby mama Kim Kardashian.
First, a few of the classic lines from Yeezus;
From the track I am a God:
Article continues below advertisement
Hurry up with my damn massage
Hurry up with my damn ménage
Get the Porsche out the damn garage
I am a god.
The same track has this instant classic line:
Hurry up with my damn croissants
Who knew Kanye liked croissants?
A thorough scouring of the lyrics doesn't yield much that seems to apply to Kim (except, perhaps, some really raunchy stuff we can't print here).
But on the track New Slave, it's hard not to believe he's writing about his new life with Kim:
I know that we the new slaves
Y'all…can't (bleep) with me
I'll move my family out the country
So you can't see where I stay
So go and grab the reporters
So I can smash his recorders
Kanye has NOT enjoyed the daily chase of photographers that comes along with his romance with Kim and famously walked into a street sign recently because he was looking down as photogs hounded him.
Moving to the country and smashing recorders sounds like a direct inspiration from Kim and their new life.
Article continues below advertisement
"I don't have some type of romantic relationship with the public. 'm like the anti-celebrity," Kanye told the New York Times in a recent interview.
Meanwhile, Kanye and Kim are separated AGAIN as he continues to promote the album, which has not officially dropped yet, while Kim is in Los Angeles.
Kanye has not been around for much of the pregnancy but Kris Jenner was recently quoted talking about Kim's next wedding being a "smaller" affair than the Kris Humphries' debacle.
As for the rest of Yeezus, the references to women on the various tracks have Kanye performing various acts, some of which can be seen on Kim's infamous porn tape with Ray J. Probably a coincidence as Kanye told the Times his private life is and will be private.
"I just don't want to talk to America about my family," he said. "Like this is my baby. This isn't America's baby."
radar_embed service=5min.com src="http://pshared.5min.com/Scripts/PlayerSeed.js?sid=1126&width=570&height=351&playList=517818681&sequential=1&shuffle=0"