Exclusive
Gretchen Rossi Baby News! 'RHOC' Star Admits She May Have Child Before Marrying Slade Smiley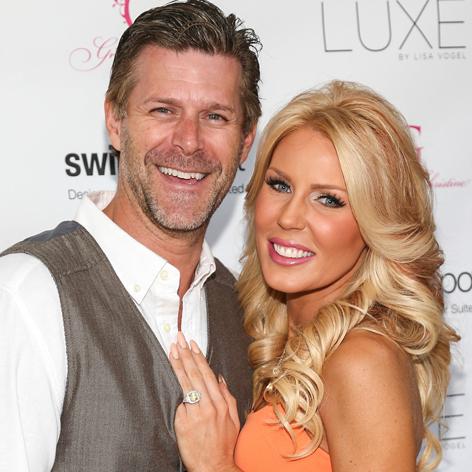 The Real Housewives of Orange County star Gretchen Rossi may be engaged to Slade Smiley, but she is considering having a baby before the two actually get married.
"We might do a baby before a wedding," Gretchen tells RadarOnline.com exclusively. "I haven't made that decision yet."
Gretchen is currently weighing all of her options.
"I'm struggling because, yes, I really want a baby and right now is good timing to have a baby," she explains to Radar. "I'm 35, so I definitely need to start thinking about it."
Article continues below advertisement
"But there's this other side to me that feels like once you have a baby, it's really hard to go back and plan a wedding," she continues.
But before fans can watch Slade and Gretchen get married, they get to see the couple get engaged.
"Slade and I are really just enjoying our engagement right now, so I think that the fans are going to be really excited to see how that all went down," she says. "It was a very special, intimate moment and I put a lot into planning that for him, so I'm excited for the fans to see that."
And they haven't even set a date yet for the wedding.
"As far as the wedding goes, I don't know when that's going to happen," she admits. "We haven't sat down and picked a wedding date."
Plus, Gretchen likes being engaged!
"I'm so busy right now with work and my companies that we're just kind of enjoying being engaged," she adds. "And look, it took me four years to get engaged. So who knows how long that's going to take."
Gretchen concludes, "There's a lot of things you have to think about, so I just haven't figured it out if the baby or the wedding is coming first."