Cops & Police Dogs Re-Enter Home Of New England Patriots Star Aaron Hernandez As Murder Investigation Heats Up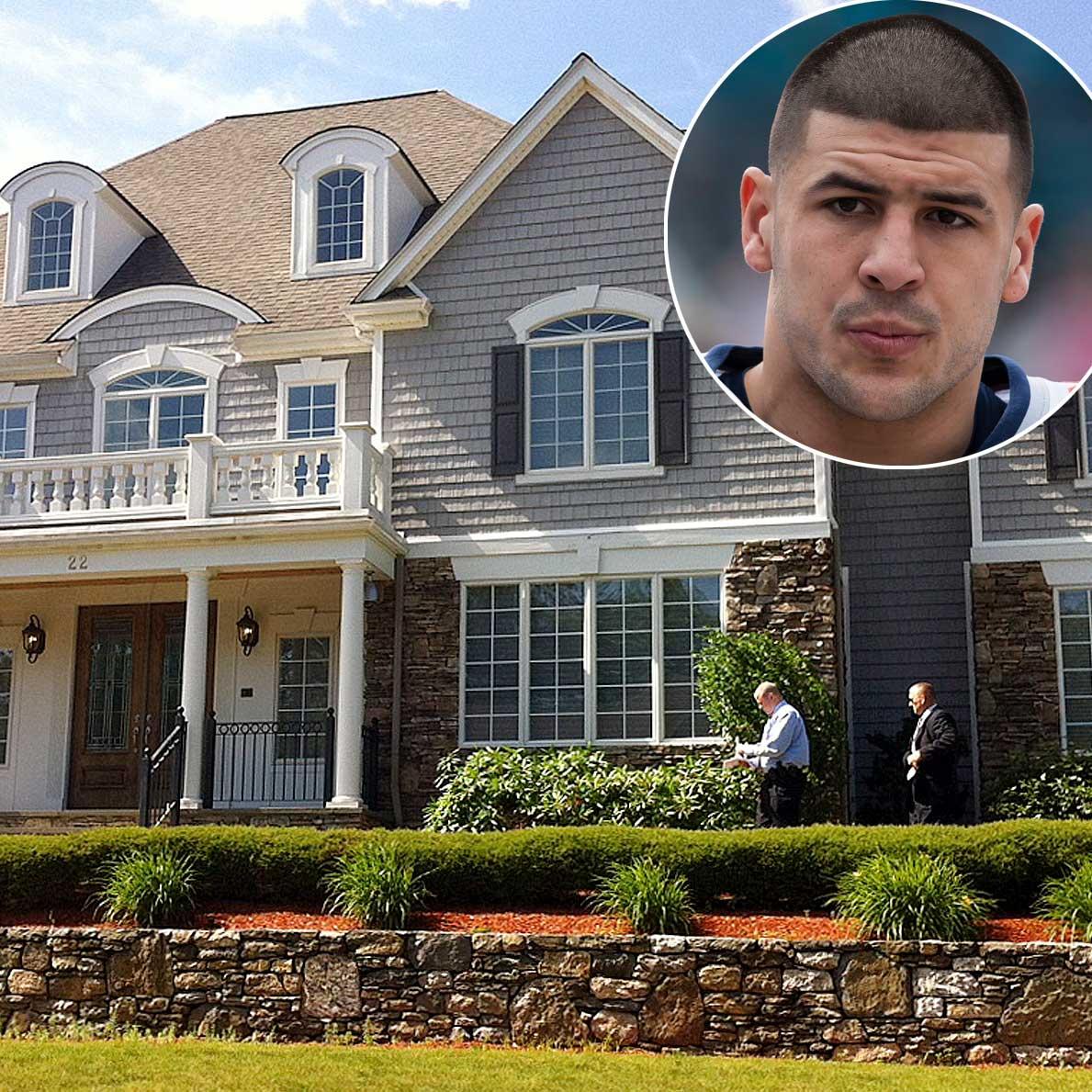 After obtaining three search warrants on Friday, a dozen law enforcement officers and two police dogs entered the North Attleborough, Mass. home of New England Patriots star Aaron Hernandez just before 2 pm on Saturday.
Authorities have not named Hernandez as a suspect but are investigating the player in connection with the murder of 27-year-old Odin Lloyd whose bullet-ridden body was found near his home Monday evening.
Article continues below advertisement
A video has reportedly been uncovered showing Hernandez with Lloyd just hours before his murder, according to the Boston Globe.
Cops are not saying why they returned to the residence just four days after their initial search.
But on Saturday, they were seen carrying in a crowbar and what appeared to be crime scene analysis supplies. A local locksmith was also called to the scene as two uniformed cops stood guard at the bottom of the driveway.
An arrest warrant for obstruction of justice has been issued for the tight end. According to the warrant, Hernandez destroyed security video outside his $1.7 million mansion as well as his cell phone -- both of which investigators had asked him to turn in.
Hernandez has already lost one of his several endorsement deals. The sports nutrition company, Cytosport, canceled their contract with him on Friday, "effective immediately."
Neither Hernandez or his attorney are commenting on the investigation.