Teen Mom Catelynn Lowell Apologizes For Posting Offensive Video Of Boy With Special Needs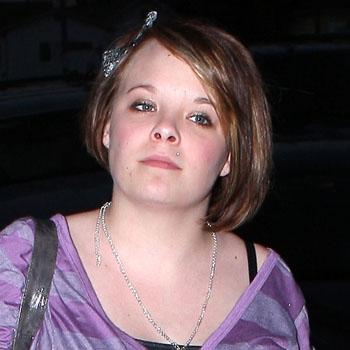 Catelynn Lowell is known for her responsible decision to give her daughter up for adoption and is one of the most liked Teen Moms but she had to apologize this week for posting a video of a boy with special needs that many people cried was unkind bullying.
After posting a video of a neighbor boy walking down the street Catylenn's was immediately ripped by multiple people on line about her mocking the boy.
Article continues below advertisement
"Gosh people can take things soooo wrong like come on! I was not making fun of him! I even have a cuz w/ special needs like come on!" Catelynn initially wrote on Twitter, not taking responsibility for insulting the boy.
The backlash was swift, with one person writing "he is a 17 year old boy and he is really nice and goes to woodlands. How f**king rude could you be!"
Catelynn seemed taken aback by the criticism and tried to defend herself.
"I didn't say anything mean about him. I'm sorry if I offended u. I think he's a very nice kid. I also have family w/ special needs. I would never be rude to anyone no matter what. I like him he makes my day every time he walks by."
She continued to justify her actions, saying she had a family member with special needs.
"Oh I understand I used to always stick up for my cousin who had Down syndrome. I would never make fun of them that's so rude."
The person responded to Catelynn , writing "it's just rude. So do I am I'm going to major in special education to become a teacher at woodlands."
So Catelynn took the comments to heart and removed the offensive video and posted a sincere apology.
"If I offended anyone I'm sorry. I didn't know that boy had special needs. I also have a cuz w/ special needs and I would never bully any1 With special needs i@ truly sorry and I have learned a valuable lesson. I did not mean any harm and I'm truly sorry."