Who Won Dancing With The Stars?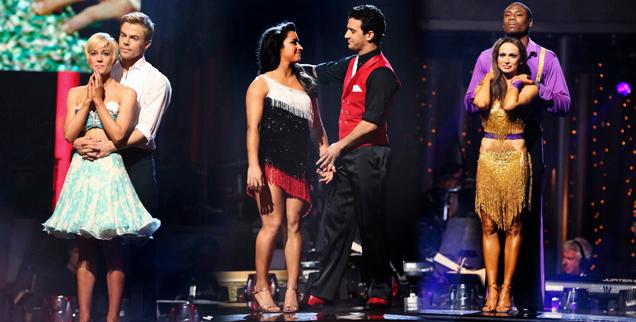 Kellie Pickler, Jacoby Jones, Aly Raisman and Zendaya were the four finalists as Dancing with the Stars' crowned its' 16th season winner Tuesday, and we've got the results for you right here on RadarOnline.com.
SPOILER: Who Won Dancing With The Stars?
Kellie Pickler's loss on American Idol was nullified Tuesday, as the 26-year-old beauty now has a Dancing with the Stars mirror ball trophy she can call her own.
Article continues below advertisement
The country crooner, who was paired with Derek Hough, won the ABC competition after viewers voted her the ballroom queen via phone, text and Facebook.
"This is amazing!" she said.
youtube
Disney star Zendaya fell short of the crown, but certainly proved her mettle in the ballroom all season long, highlighted by a perfect final week.
"I'm very proud and I'm very happy and I get to leave here with an amazing experience," she said.
Super Bowl hero Jones finished third and Olympic star Raisman claimed fourth in the competition.
"This has been the best experience of my life," Raisman said. "My whole life, all I've ever known has been gymnastics, so to try something new has been amazing."
Watch the video on RadarOnline.com
youtube
Last week, ABC announced Dancing with the Stars will be scaled back to one two-hour show a week, broadcast only on Mondays.