Turncoat! Sonja Morgan 'Not Talking' To Ramona Singer After She Broke Pact, Negotiated Housewife Contract 'Behind Her Back'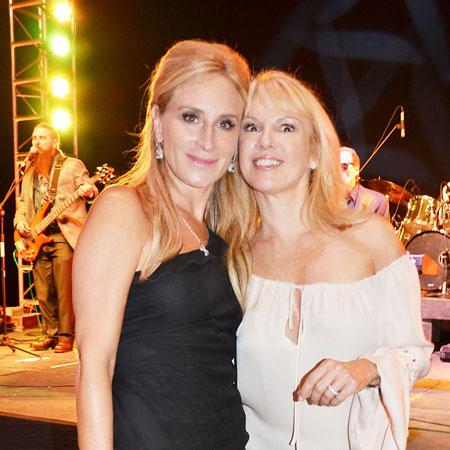 With a Friday deadline looming for the six Real Housewives of New York stars to sign new contracts or be fired, it's emerged Ramona Singer and pal Sonja Morgan have fallen out after she "went behind Sonja's back" and negotiated a deal without her.
"Ramona agreed to her salary and shook hands, but then changed her mind at the last minute," a show insider told Naughty But Nice Rob.
Complicating matters, the source said, "Ramona and Sonja are (now) not talking after Ramona went behind Sonja's back and negotiated her deal
Article continues below advertisement
without her."
Singer, Morgan, LuAnn de Lesseps, Carole Radziwill, Aviva Drescher and Heather Thomson have reportedly banded together over a salary standoff with Bravo, which has threatened to cancel the series as soon as Friday if the cast members do not sign their non-negotitable contracts.
Production on the sixth season was set to begin on Wednesday, The Hollywood Reporter reported, but none of the women have made themselves available for filming until the disagreement is settled.
A Bravo representative has declined to comment.
"Each one of us were offended such low amounts that we all refused to sign," one of the women told Naughty But Nice Rob.
"We did not get together, half of us don't speak. We are not being greedy we are asking for what we are worth. We don't make money writing books and selling wine anymore, so we need to make money as talent on the show.
"By the time we pay for cloths, make-up, lawyers and publicists to protect ourselves from the way we are painted in editing ­ we lose money doing this show.
"Having an unhappy cast makes no sense. They are saying they will pull the show if we don¹t sign, but we don't believe them."
There's also a massive disparity between what some of the women earn: according to reports, Singer and de Lesseps pocket up to $500,000-a-season, while the three newest members -- Radziwill, Drescher and Thomson -- all earned just $60,000 for their debut year.