Peace Out, Dawg! Randy Jackson Confirms He's Leaving American Idol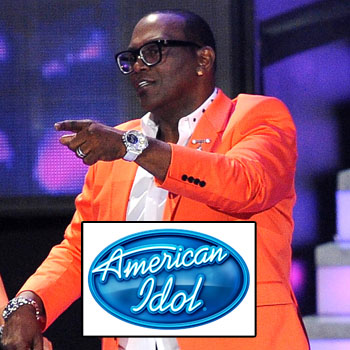 Randy Jackson has confirmed he will not be returning for another season of American Idol.
The veteran judge of 12 years broke the news in an interview with E! News saying it's time to move and he wants to focus on other career ventures.
"Yo! Yo! Yo! To put all of the speculation to rest, after 12 years of judging on American Idol I have decided it is time to leave after this season," he told the news outlet.
Article continues below advertisement
"I am very proud of how we forever changed television and the music industry. It's been a life changing opportunity but I am looking forward to focusing on my company Dream Merchant 21 and other business ventures."
RadarOnline.com was first to report earlier this week that there's a major shakeup in store on the hit FOX show with producer Nigel Lythgoe looking to rid all four judges and replace them with a "dream team" that includes Justin Bieber , Pink, Sean "Diddy" Combs and Selena Gomez.
"There's always been chaos with American Idol, but this year it's been more than ever," Randy told E!
An insider told RadarOnline.com that chaos isn't the issue — lack of excitement is.
"It's been a lackluster season for Idol and everyone involved with the show is well aware of it so that's why producers are franticly working on lining up big name stars for season 14," the source said.
"There's more drama going on behind the scenes of the show than on the stage, and that's why there's a major overhaul in the works."