Anyone Could Have Predicted This Response! Psychic Who Said Amanda Berry Was Dead Finally Breaks Silence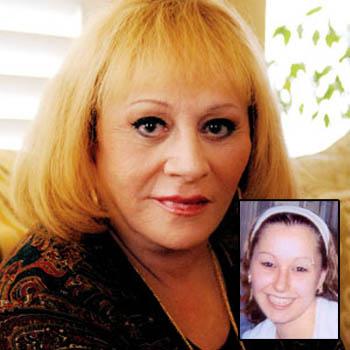 We see a psychic. She is silent. She is embarrassed. Wait, she has crossed over to the other side and is trying to say something.
Ok, we don't really see anything from the "other side" but we do finally have a statement from Sylvia Browne, the self-described "spiritual psychic" who told Amanda Berry's mother that Amanda was dead.
Browne made her dramatic pronouncement in 2004 on the Montel Williams show, breaking the heart of Berry's mother who later confirmed that she believed Browne.
Article continues below advertisement
Louwana Berry died in 2006.
After Berry's miraculous rescue several media outlets tried to get an explanation or reaction from Browne about her wildly inaccurate statements. But she stayed silent until now.
Browne released a statement on her website. Here it is, unedited:
For nearly six decades, Sylvia Browne has dedicated her life to helping others as a spiritual psychic and guide. She has been called upon to assist individuals, families, and law enforcement agencies across the U.S. and Canada on hundreds of high profile criminal investigations. She has received numerous commendations for the positive impact her contributions have provided, resulting in important information and leads that have ultimately led to the closure of major investigations.
"For more than 50 years as a spiritual psychic and guide, when called upon to either help authorities with missing person cases or to help families with questions about their loved ones, I have been more right than wrong. If ever there was a time to be grateful and relieved for being mistaken, this is that time. Only God is right all the time. My heart goes out to Amanda Berry, her family, the other victims and their families. I wish you a peaceful recovery." - Sylvia Browne
Sherry Cole, Amanda Berry's cousin reached out to Sylvia this morning to let her know that she supports her, loves her, knows Sylvia never claims to be 100% right, but wanted to let her know that she was accurate in her description of the perpetrators at the time.
"Our family in no way blames Sylvia. This doesn't change anything. We still love her and believe in her." ­ Sherry Cole
Let us know what you think of Browne's explanation below and on our Facebook page.