'O.J. Has A Very Good Chance Of Getting New Trial,' Says Simpson's New Attorney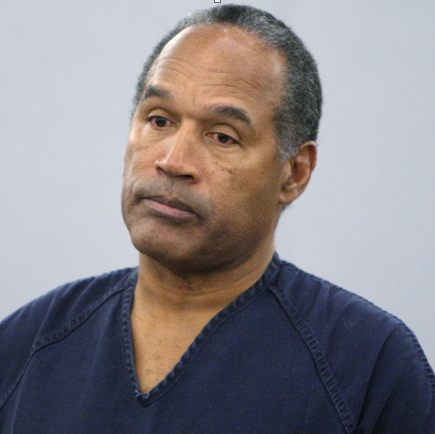 Trying to earn O.J. Simpson a new trial for the armed robbery and kidnapping conviction that sent him to prison in 2008, the former football great's new attorney is convinced "he has a very good chance now."
"I don't think the state was able to counter any of our issues," Ozzie Fumo told the AP.
Simpson contends that he had terrible legal representation from his longtime attorney and close friend Yale Galanter during the original trial. He claims that lawyer knew in advance he was planning to confront sports memorabilia collectors in their Vegas hotel room in an attempt to get back items he said were his, and that Galanter never told him of a potential plea deal that would have given him a much shorter prison sentence than the nine to 33 years the jury ultimately did.
MORE ON:
Celebrity Justice
Article continues below advertisement
On the stand Friday, Galanter said O.J. was lying.
"Galanter tried to throw O.J. under the bus but it was inconsistent with the entire defense he presented," Fumo said.
The judge in the case could issue her ruling as early as Monday.