Oh No She Didn't? Scott Disick Challenges Khloe Kardashian To Drink Kourtney's Breast Milk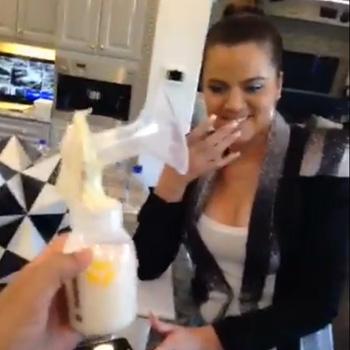 Article continues below advertisement
After he showed the loot, the negotiation began: Khloe said, "I'll have a sip for $500," to which Scott counter-offered $400 for "a chug."
With a gaggle of cameramen in the background, the answer will come of one of the family's reality shows, undoubtedly.
Keeping Up With the Kardashians returns on E! June 2 at 9/8c.
Watch the video below.
May 23, 2013 | Got milk? by ScottDisick on Keek.com