Sexy Time For The Kardashians! Family's Long-Lost Relative Found Living In Borat-Like Village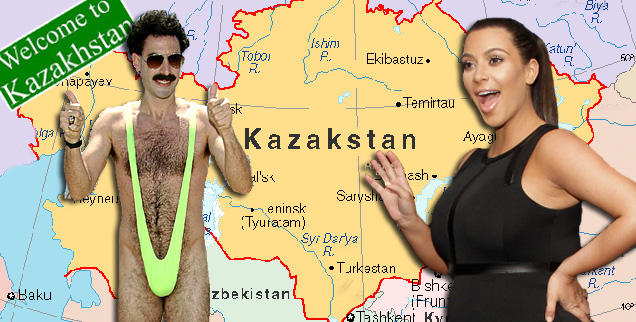 Kim Kardashian has a long-lost cousin and he seems to be ripe for his own reality show. Think Keeping Up with Borat!
Muhammer Copur is pregnant Kim's fourth cousin and he lives in Karakale, Turkey in a two bedroom shack with his mother and five siblings.
He's owns the local general store and makes in the neighborhood of $117 a month.
Their great-great grandmothers were sisters, and while Copur's granny stayed in the tiny town that resembles the Kazakhstan village in the Sacha Baron Cohen spoof comedy, Borat, Kim's packed her bags and left in 1913.
Article continues below advertisement
Copur discovered his family connection using the village's only computer to scan official records.
"It's amazing," he told the UK's Sun newspaper.
Copur is now his town's very own celebrity and all the other residents want to know if they too could be related to the famous Keeping Up with the Kardashians clan.
And he'd love for Kim to ask him to head west for his very own cultural learnings of America trip.
"I'm hoping Kim will invite me to the U.S.," Copur said. "All I want is a cup of tea with her."