Porn King Gone Wild: Joe Francis Calls Jury That Convicted Him 'Retarded' & Says They Should Be Shot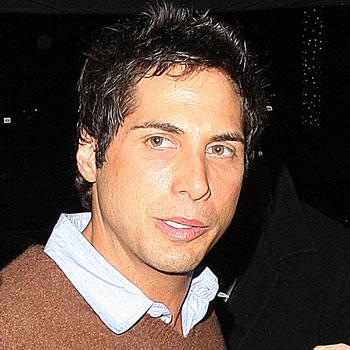 "I want that jury to know that each and every one of you are mentally f--ing retarded and you should be euthanized because, as Darwin said, you have naturally selected yourself."
Those are the words of Joe Francis, creator the Girls Gone Wild franchise, reacting to his conviction earlier this month on three counts of false imprisonment, one count of dissuading a witness from reporting and one count of assault likely to cause great bodily injury.
Article continues below advertisement
In a new interview with The Hollywood Reporter, the man who made a fortune by convincing women to flash their breasts for a camera, provides plenty of fodder for critics who consider him scum.
"You are the weakest members of the herd. Goodbye! And if that jury wants to convict me because I didn't show up, which is the only reason why they did, then, you know, they should all be lined up and shot!" he continued, according to the Reporter.
A Los Angeles jury convicted Francis on May 6. And now he faces possible jail time (although that is unlikely) from the incident where he was accused of enticing three women into his limo. But Francis apparently wants the world to know he's the victim and it's all the fault of the jury.
"The problem with the jury system is that anyone who's not smart enough to come with an excuse to get out of jury duty doesn't get out," he told the Hollywood Reporter. "Only the stupidest of the stupidest people end up on juries, you know? I've never met a smart person who's done jury duty."
Article continues below advertisement
Joe Francis Gone Wild would likely lead to Joe Francis Gone Away For Years, if left up to Los Angeles City Attorney Carmen Trutanich, based on this post-verdict statement: "Whether a celebrity or not, you will be held accountable for your misdeeds. The victims in this case should be commended…for not being intimidated from seeing this matter through the justice system."
Even Francis apparently doesn't expect to catch a break from other people, as he said in the new interview: "I make a lot of money. It's a great life. If I wasn't me, I'd f--ing hate me."
Francis spent time behind bars in Florida and Nevada and Steve Wynn won a defamation suit against him, stemming from a 2007 incident.
In the new interview Francis attacks Wynn, apparently babbles about his manhood, says he's drunk and "fights tears" recounting an incident when he was robbed, held at gunpoint and terrorized by a man now in prison.
After many bottles of wine with Francis lashing out at numerous people (including the media), and a crude exchange with his girlfriend Francis announces he is done.
And the verdict from the reporter who conducted the interview where Francis calls the jury "retarded" and talks about wanting the members to die?
"He is in person generous, trusting, warm and eager to please," according to the journalist.
Let us know what you think in comments below.