Farrah Abraham Celebrates Mother's Day With Guest Appearance At Dallas Tavern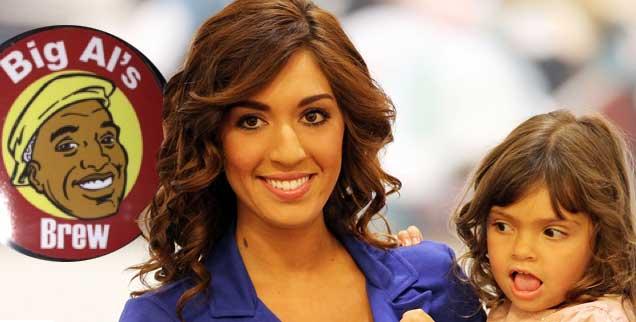 Farrah Abraham found a unique way to celebrate Mother's Day.
The Teen Mom star turned porn star made a special guest appearance Sunday night at Big Al's McKinney Avenue Tavern in Dallas and invited all single moms to join her.
"Mother'sDay in Dallas!!:) time to party," Farrah tweeted.
"Farrah Abraham from TEEN MOM will be our Special Guest Bartender at The MAT this evening at 6. And she says she will be buying some drinks for you on her own tab. What more could you ask for??? With Farrah and Big Al behind the bar, who knows what can happen???" the folks at Big Al's posted on their Facebook.
Article continues below advertisement
The Mother's Day and porn connection escaped some of Big Al's regular customers, who asked "why?" Abraham was making an appearance at their favorite haunt.
Farrah's looked right past that and told all the "sexy Momma's (sic)" to join her.
The one-time reality star didn't indicate if she'd be talking about the reported $1.5 million check she took in for the porn video she did with James Deen .