Soul Surfer Bethany Hamilton Is Engaged!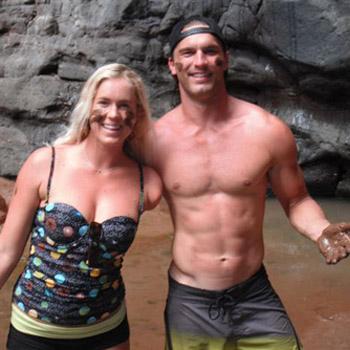 Bethany Hamilton, the inspirational young woman who lost her arm in a shark attack, has happily announced that she is engaged, RadarOnline.com is reporting.
Her fiancé Adam Dirks wrote a loving tribute to her on her website, where he spoke about their meeting, why he fell in love with her and shared details about their engagement.
"Bethany and I met through mutual friends. Right away I could tell she was pretty cool (I mean she jumped a 40 foot cliff into the ocean with me!), she's down to earth, and I could tell she understood my heart for The Lord and others; and I saw her heart as well. After hanging out several more times, I felt in my heart that I would like to pursue a relationship with her," he wrote.
Article continues below advertisement
"On the beautiful Na Pali coast I told Bethany what was on my heart and asked if it was ok to pursue a meaningful closer friendship with her. On accident she said 'I do!' Haha with a quick, 'I mean yes!'"
Bethany, 23, was the subject of the movie Soul Surfer that was based on her life following the shark attack in 2003 where she lost her left arm. She is deeply religious and she and her fiancé are vocal about their faith.
"Every time she says, 'I love you,' I can't help but smile and skip a few heart beats. To feel the love of someone who genuinely loves me for who I am and am becoming, is indescribable (maybe I could if I were a poet). I know her love for me comes from Christ, and I am very thankful," Adam wrote in his message.
He shared what the preparation for his proposal to Bethany was, writing: "I was stoked when I asked Bethany's parents blessing to ask her hand in marriage. They were overjoyed and gave their permission! My parents and family were also in approval! Soon I had a wonderful caper planned to express my love; to ask Bethany's hand in marriage. When she said, "yes!" we entered into an even more beautiful continuation of our relationship."
Bethany, who still lives in Hawaii, as does Adam, is over the moon in love with him, and shared what it is she loves about him.
"He is genuine, kind, fun, adventurous, easy going, friendly to all, passionate for Christ and just a great guy over all!" she wrote
"…and he liked me too!"
Congratulations Bethany and Adam!