Rescued Cleveland Kidnap Victim Amanda Berry Visits Mother's Grave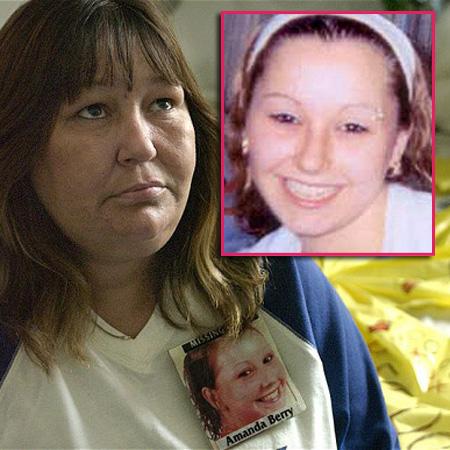 Former Cleveland kidnapping victim Amanda Berry has paid her respects at the Ohio grave of her mother, who died while Amanda was in captivity.
"She went to the cemetery this morning," Curtis Berry, Amanda's uncle in Elizabethton, Tenn., told the Daily News on Monday.
Berry's mother, Louwana Miller, died in 2006 at the age of 43 after being hospitalized for pancreatitis.
Prior to her death, Miller appeared on an episode of The Montel Williams Show in 2004 – a year after Amanda disappeared on April 21, 2003, the day before her 17th birthday.
Article continues below advertisement
On that program, Sylvia Browne, a self-described spiritual teacher and psychic, told Miller that Amanda was dead.
Miller, of course, was wrong, and is now under fire for her remarks to Miller.
As we previously reported, Berry, 27, was the first of the three young women to be rescued on May 6 after passersby heard her screaming from a Cleveland home after her captor, Ariel Castro, left to get some food. In addition to the three women rescued after nearly a decade in captivity, Amanda's 6-year-old daughter, named Jocelyn, was also saved. A paternity test later confirmed that Castro, 52, is the father.
Amanda's uncle also told the Daily News that if she and her young daughter decide to start their lives over in Elizabethton, her family there will welcome her with open arms. ( Berry's father also lives in the rural Tennessee town, and she often visited there before being abducted in 2003.)
"She has more kin here than anywhere else," Curtis Berry said. "This is her home."
As RadarOnline.com has previously reported, Castro, 52, remains behind bars; he's being held on $8 million bail.